Cardinal Council of Garden Clubs Awards
for 2022 Projects
#1 Nannine C. Wallis Bird Protection: 1st-Two Creeks Garden Club, HM-Glasgow Garden Club
#2i (small club) Butterfly Protection: 1st-Two Creeks Garden Club, 2nd-Warren East Garden Club
#2ii (medium club) Butterfly Protection: 1st-Bowling Green Garden Club
#3 Wildflowers: 1st-Warren East Garden Club
#6 Native Plants & Trees: 1st-Two Creeks Garden Club, 2nd-Bowling Green Garden Club,
3rd-Glasgow Garden Club
#7i (small club) Garden Therapy: 1st-Two Creeks Garden Club
#8Ai Civic Achievement (one project): 3rd-Bowling Green Garden Club
#8Bi (more than one project): 1st-Glasgow Garden Club
#9i (small club) Environmental Education with Youth: 1st-Glasgow Garden Club
#10 Jo Jean Scott Daffodil: 1st-Two Creeks Garden Club, 2nd-Bowling Green Garden Club
#11b Saving the Monarchs: 1st-Bowling Green Garden Club, 2nd-Two Creeks Garden Club,
3rd-Glasgow Garden Club
#14A (one club) Memorial Blue Star Marker Landscaping: 1st-Bowling Green Garden Club, 2nd-Two Creeks
Garden Club, 3rd-Glasgow Garden Club
#16B Garden Tour with Children's Activities: 1st-Bowling Green Garden Club
#17 Wallis Scrapbook Dogwood District: HM-Bowling Green Garden Club
#18i (small club) Yearbook: 3rd-Glasgow Garden Club, HM-Two Creeks Garden Club
#18ii (medium club) Yearbook: HM-Bowling Green Garden Club
#19a Club Program without CD: HM-Glasgow Garden Club
#19b Club Program with CD: 1st-Two Creeks Garden Club
#20A National Garden Week: 2nd-Bowling Green Garden Club, HM-Two Creeks Garden Club
#21 Single News Story: 3rd-Glasgow Garden Club, HM-Bowling Green Garden Club
#23 Photo Archiving of Accomplishments: 1st-Two Creeks Garden Club, 2nd-Bowling Green
Garden Club
#28 Attendance: 1st-Glasgow Garden Club, 2nd-Two Creeks Garden Club, HM-Bowling Green
Garden Club
#34: Rose: 1st-Two Creeks Garden Club
#29a Three R's Recycle, Re-Purpose, Remix: 2nd-Bowling Green Garden Club
#51 Flower Show Schedule: 1st-Cardinal Council of Garden Clubs
#59 Patriotic Flower Show: 1st-Cardinal Council of Garden Clubs
2022 Youth Poetry Award Theme: "Seed, Trees and Bees, Oh My" - Aubrey Zuccarrell,
7th grade Drakes Creek Middle School, Sponsored by Two Creeks Garden Club

South Atlantic Region Awards

SAR Youth Poetry Contest Award: Theme: "Seed, Trees and Bees, Oh My" - Aubrey Zuccarrell,
7th grade Drakes Creek Middle School, Sponsored by Two Creeks Garden Club
SAR Standard Flower Show Award: Cardinal Council of Garden Clubs
SAR Standard Flower Show Schedule: Cardinal Council of Garden Clubs
SAR Involving Youth: Two Creeks Garden Club
SAR Bird Protection: Two Creeks Garden Club
SAR Program with Video/Slides: Two Creeks Garden Club
SAR National Special Youth Award: Two Creeks Garden Club
SAR Garden Therapy: 1st-Two Creeks Garden Club
SAR Blue Star Memorial Landscaping: Bowling Green Garden Club

National Garden Club Awards

NGC Patriotic Standard Flower Show Achievement Award: Cardinal Council of Garden Clubs
YW2-NGC Horticulture Activity for Youth Garden Club: 1st-Two Creeks Garden Club
2022-23 Youth Poetry: Aubrey Zucarell - 7th Grade Honorable Mention
CE-7 Blue Star: Bowling Green Garden Club - certificate
EC=3 Wildlife Survival: Two Creeks Garden Club - certificate
EC-5 Native Plants and Wildflowers Venue: Warren East Garden Club - certificate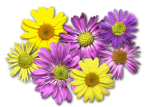 Cardinal Council of Garden Clubs Awards
for 2021 Projects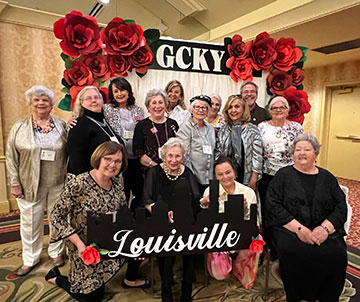 Cardinal Council members at GCKY State Convention
Garden Club of Kentucky Awards
#1 Nannine C. Wallis Bird Protection: 1st-Two Creeks Garden Club
#2i (small club) Butterfly Protection: 2nd-Two Creeks Garden Club
#2ii (medium club) Butterfly Protection: 1st-Glasgow Garden Club, 2nd-Bowling Green Garden Club
#6 Native Plants: 2nd-Two Creeks Garden Club, 3rd-Bowling Green Garden Club
#7i (small club) Garden Therapy: 1st-Two Creeks Garden Club
#8Ai Civic Achievement (one project): 2nd-Bowling Green Garden Club, HM-Glasgow Garden Club
#10 Jo Jean Scott Daffodil: 1st-Two Creeks Garden Club, 2nd-Bowling Green Garden Club
#11b Saving the Monarchs: 1st-Two Creeks Garden Club, 2nd-Glasgow Garden Club
#14A Memorial Blue Star Marker Landscaping: 1st-Glasgow Garden Club, 3rd-Bowling Green GC
#18i (small club) Yearbook: 2nd-Two Creeks Garden Club
#19b Club Program with CD: 1st-Two Creeks Garden Club
#20 National Garden Week: 1st-Two Creeks Garden Club, 2nd-Bowling Green Garden Club
#23 Photo Archiving of Accomplishments: 1st-Two Creeks Garden Club
#25 Member Recruiting Most New Members: 1st Tie-Two Creeks Garden Club
#36 Membership (small club): 2nd-Two Creeks Garden Club
#29a Three R's Recycle, Re-Purpose, Remix: 2nd-Bowling Green Garden Club
#33 Best President's Report Dogwood District: 1st-Two Creeks Garden Club
#51 Flower Show Schedule: 1st-Cardinal Council of Garden Clubs
2021 Youth Poetry Award Theme: "Sing with the Songbirds" - Aubrey Zuccarrell,
6th grade Alvaton Elementary, Sponsored by Two Creeks Garden Club

South Atlantic Region Awards

SAR Youth Poety Contest Award Title: "Come Sing With Me" - Aubrey Zuccarrell,
6th grade Alvaton Elementary, Sponsored by Two Creeks Garden Club
SAR Protecting Pollinators: 1st-Two Creeks Garden Club
SAR Bird Protection: 1st-Two Creeks Garden Club
SAR Program with Video/Slides: 1st-Two Creeks Garden Club
SAR National Garden Week: 1st-Two Creeks Garden Club
SAR Garden Therapy Horticulture: 1st-Two Creeks Garden Club
National Garden Club Awards
Bird Protection: 1st-Two Creeks Garden Club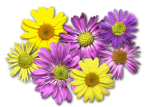 Cardinal Council of Garden Clubs Awards
for 2020 Projects
Garden Club of Kentucky Awards
#1 Nanine C. Wallis Bird Protection: 1st-Two Creeks Garden Club
#2a Butterfly: 1st-Two Creeks Garden Club
#2b Butterfly: 2nd-Glasgow Garden Club, 3rd-Bowling Green Garden Club
#3 Wildflower: 1st-Warren East Garden Club, 2nd-Glasgow Garden Club
#6 Native Plants: 2nd-Two Creeks Garden Club
#7i Garden Therapy: 1st-Two Creeks Garden Club
#8B Civic Achievement more than one project: 1st-Glasgow Garden Club
#10 Jo Jean Scott Daffodil: 1st-Two Creeks Garden Club, 2nd-Bowling Green Garden Club
#11 Saving the Monarchs: 1st-Two Creeks Garden Club
#15 Plant it Pink: 1st-Glasgow Garden Club, HM-Bowling Green Garden Club
#17 Wallace Scrapbook Dogwood District: 1st-Glasgow Garden Club
#18i (small club) Yearbook: 2nd-Two Creeks Garden Club
#18ii (medium club) Yearbook: 3rd-Bowling Green Garden Club
#19b Club Program with CD: 2nd-Two Creeks Garden Club
#20 National Garden Week: 3rd-Bowling Green Garden Club
#23 Photo Archiving of Accomplishments: 1st-Two Creeks Garden Club
#29a Three R's Recycle, Re-Purpose, Remix: Tie 1st-Bowling Green Garden Club
#33 Best President's Report Dogwood District & GCKY: 1st-Two Creeks Garden Club
South Atlantic Region Awards
2019-2021 Kentucky Youth Poetry, Theme: "Exploring Backyard Mysteries" - Aubrey
Zuccarell, 5th grade Alvaton Elementary, sponsored by Two Creeks Garden Club

SAR#2 Bird Protection: Overall Winner-Two Creeks Garden Club
SAR#7 Garden Therapy Horticulture Award: 1st-Two Creeks Garden Club
SAR SP#1 Special Projects Award: Overall Winner-Two Creeks Garden Club
National Garden Club Awards
EC-5Ai Pollinator Welfare: 1st-Two Creeks Garden Club
NPW-1Ai Native Plants Roadside Plantings: 1st-Two Creeks Garden Club
MP-4 1-Ai Photo Archive: 1st-Two Creeks Garden Club
CS-5Ai Special Achievement: 1st (tie)-Two Creeks Garden Club
MP-4 2Ai Video Garden Tour: 1st-Two Creeks Garden Club
YR-1Ai Youth Horticulture Education: 1st -Two Creeks Garden Club
G-3Ai Therapy Garden: 1st-Two Creeks Garden Club
EC-4 Nannine C. Wallis Award: 1st and Overall Winner-Two Creeks Garden Club ($100)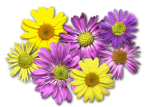 Cardinal Council of Garden Clubs Awards
for 2019 Projects

Garden Club of Kentucky Awards

The presidents of the Cardinal Council garden clubs met at the Houchens Center on September 28, 2020, where they received their club GCKY, SAR, and NGC certificates and awards for their reports which were presented to them by Martha Harkleroad, Dogwood District Director.

Pictured are Martha Morgan, president Bowling Green GC; Peggy Hunt, president Two Creeks GC; Susan Faller, Cardinal Council president, Peggy Jordan, Warren East GC, and Glenda Eaton, Glasgow GC.

Click photo to enlarge.
#1 Nanine C. Wallis Bird Protection: 1st: Two Creeks Garden Club
#2a Butterfly: 1st - Two Creeks Garden Club, 2nd: Warren East Garden Club
#2b Butterfly: 1st - Bowling Green Garden Club
#3 Wildflower: 1st - Warren East Garden Club, 2nd - Glasgow Garden Club
#6 Native Plants: 1st - Two Creeks Garden Club, 2nd - Glasgow Garden Club
#7i Garden Therapy: 1st - Two Creeks Garden Club, 2nd - Warren East Garden Club
#8Ai Civic Achievement: 2nd - Glasgow Garden Club
#10 Jo Jean Scott Daffodil: 1st - Two Creeks Garden Club, 2nd - Bowling Green Garden Club
#11b Saving the Monarchs: 1st - Two Creeks Garden Club, 2nd: Warren East Garden Club,
3rd: Bowling Green Garden Club
#14 Blue Star Marker: 2nd - Bowling Green Garden Club
#15 Plant it Pink: 1st - Bowing Green Garden Club
#16a Garden Tour: HM - Warren East Garden Club
#16b Garden Tour: 1st - Bowling Green Barden Club
#17 Wallace Scrapbook: 1st - Bowling Green Garden Club, 3rd - Glasgow Garden Club
#18i Yearbook: 1st - Two Creeks Garden Club
#18ii Yearbook: 3rd (tie) - Bowling Green Garden Club
#19a Club Program: 2nd - Warren East Garden Club
#19b Club Program: 1st - Two Creeks Garden Club
#20 National Garden Week: 1st - Bowling Green Garden Club,
2nd - Two Creeks Garden Club, HM (tie) - Warren East Garden Club
#21 Single News Story: HM - Glasgow Garden Club
#23 Photo Archiving of Accomplishments: 1st - Two Creeks Garden Club
#26ii Membership: 1st - Glasgow Garden Club
#28 Attendance: 1st - Warren East Garden Club
South Atlantic Region Awards
#5 Environmental-Conservation Award: Warren East Garden Club
#20a Best Program With Video, Slide or Power Point: Two Creeks Garden Club
National Garden Club Awards
Nannine C. Wallis Bird Protection NGC Certificate of Appreciation:Two Creeks Garden Club
Butterfly Award NGC 1st Place: Two Creeks Garden Club
Garden Therapy NGC Certificate of Appreciation: Two Creeks Garden Club
#CS-5Ai Special Achievement:Two Creeks Garden Club
#EC-5Ai Pollinators: Two Creeks Garden Club
#MP-41Ai Video/CD/DVD/Flash Drive National Garden Week: Two Creeks Garden Club
#NPW-1Ai - Roadside Plantings 1st Place ($100): Two Creeks Garden Club
Yearbooks by Region: South Atlantic-Garden Clubs (YB-1) (under 20): 1st-Two Creek Garden Club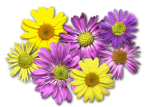 Cardinal Council of Garden Clubs Awards
for 2018 Projects

Garden Club of Kentucky Awards
#1 Nanine C. Wallis Bird Protection: 1st: Two Creeks Garden Club
#2a Butterfly: 1st - Two Creeks Garden Club
#2b Butterfly: 1st - Glasgow Garden Garden Club
#3 Wildflower: 1st - Warren East Garden Club, 2nd - Glasgow Garden Club
#6 Native Plants: 2nd - Two Creeks Garden Club
#7i Garden Therapy: 1st - Warren East Garden Club, 2nd - Two Creeks Garden Club
#7ii Garden Therapy: 1st - Bowling Green Garden Club
#8Ai Civic Achievement: 1st - Warren East Garden Club
#8Aii Civic Achievement: 1st - Cardinal Council of Garden Clubs
#10 Jo Jean Scott Daffodil: 1st - Two Creeks Garden Club, 2nd - Bowling Green Garden Club
#11b Saving the Monarchs: 1st - Warren East Garden Club, 2nd - Two Creeks Garden Club
#15 Plant it Pink: 2nd - Bowing Green Garden Club
#16a Garden Tour: 3rd - Warren East Garden Club
#16b Garden Tour: 1st - Bowling Green Garden Club
#17 Wallace Scrapbook: 1st - Bowling Green Garden Club, 3rd - Glasgow Garden Club
#18i Yearbook: 2nd - Two Creeks Garden Club, 3rd - Warren East Garden Club
#18ii Yearbook: 2nd - Bowling Green Garden Club
#19b Club Program: 1st - Two Creeks Garden Club
#20 National Garden Week: 1st - Bowling Green Garden Club,
2nd - Warren East Garden Club
#23 Photo Archiving of Accomplishments: 1st - Two Creeks Garden Club, 3rd - Warren East
Garden Club
#28 Attendance: 1st - Warren East Garden Club
#29a Three Rs - Recycle, Repurpose, Remix: 2nd - Glasgow Garden Club
#51b Flower Show Schedule: 1st Cardinal Council of Garden Clubs
Youth Poetry: 1st Place First Grade, 1st Place Third Grade, 1st Place Fourth Grade
South Atlantic Region Awards
Youth Poetry SAR: 1st Place Fourth Grade
National Garden Club Awards
EC-5 (A)i: Pollinators: 1st Place - Two Creeks Garden Club
G-3 (A)i: Therapy Gardens: 1st Place - Two Creeks Garden Club
CS-2 (A)i: Civic Achievement: Warren East Garden Club
#73 Civic Project with Native Plants: Runner-up: Glasgow Garden Club
2019 Ames Tools Grant Recipient: Two Creeks Garden Club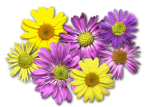 Cardinal Council of Garden Clubs Awards
for 2017 Projects
~Youth Recyclable Sculpture Contest - 1st Grade: Two Creeks Garden Club
~NGC Youth Poetry Contest - 1st Grade: Two Creeks Garden Club
~Saving the Monarchs - 1st: Two Creeks Garden Club
~Jo Jean Scott Daffodil Award - 1st: Two Creeks Garden Club, 2nd: Bowling Green Garden Club
~Garden Therapy - 1st: Two Creeks Garden Club
~Native Plants - 2nd: Two Creeks Garden Club
~Butterfly - 1st: Two Creeks Garden Club, 2nd: Warren East Garden Club
~Civic Achievement - 1st: Warren East Garden Club
~Gardening with Youth - 1st: Bowling Green Garden Club
~Scrapbook - Dogwood District - 1st: GC of Elizabethtown, 2nd: Glasgow GC,
3rd: Bowling Green GC
~Yearbook - 1st (small): Warren East Garden Club, 2nd (medium): Bowling Green Garden Club
~National Garden Week - 2nd: Bowling Green Garden Club, 3rd: Warren East Garden Club
~Single Story News - 3rd: Bowling Green Garden Club
~Attendance - 1st: Warren East Garden Club
~Smokey Bear/Woodsy Owl - Bowling Green Garden Club - 1st grade and 5th grade